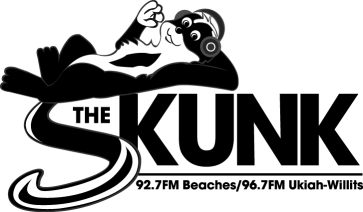 Jennifer Grant came to California from the Midwest, and loves it here. She fell in love with radio when she was in the 2nd grade. Jennifer says, "I've been doing this for almost 22 years and still absolutely love coming to work every day!"

KC got her start in radio in 1980, while living on the Hoopa Valley Indian Reservation in far northern California. KIDE FM is the first Native American public broadcasting station in the state. She came to KMFB, The Skunk FM's predecessor, in 1986 with her long running show, "I Hear U Rockin".

Susan McCray won awards as casting director Little House on the Prairie, Highway To Heaven, Hawaii 5-0, Happy Days and numerous award winning films. Author, music and TV producer, host of two radio shows on KSAV.org, and creator of Nightfall by Susan McCray, her perfume line featured at the Academy Awards. Learn more about Susan at her website susanmccray.com

Gary Bryan hosts the syndicated show Rewind on The Skunk FM. Gary is currently on the air in Los Angeles, California at KRTH 101.1 FM. With more than 30 years in broadcasting, Gary's career includes major-market morning show duties, serving as host and producer of several syndicated programs, and ventures online and in television.

Bob Woelfel is The Skunk FM's ambassador. Bob's first radio job was in Show Low, Arizona. He is a former mayor, city council member, and planning commissioner for the City of Fort Bragg, past board member of the Ukiah Chamber of Commerce and Mendocino Coast Educational TV. He taught advertising, Marketing and the History of Rock and Roll at the College of the Redwoods.

Rachel Cail, Traffic and Continuity Director, and also assistant to the GM, has lived on the Coast for over ten years with husband Scott and their three children. She studied psychology at College of the Redwoods and is a Yoga Instructor - she says both really help her deal with the other 'happy' Skunk family members.

Hoot Hooten was a nationally known radio personality, having worked at major Los Angeles stations KMPC, KFI, KUTE, and KHTZ. In Houston, Texas, Hoot was number one in the morning at two different stations and was nominated to the Texas Radio Hall of Fame. His Miami, Florida, morning show garnered the highest ratings in history.
Andy Anderson was The Skunk FM's Chief Engineer and owner of Andy's Appliance Service in Ft. Bragg.